The Next Phase of Digital Transformation:
AI Applications and Adoption
The next phase of business transformation is AI. As companies redefine their business models and incorporate AI into operations, the Wharton School recognizes the vital role that dedicated AI research centers will play in navigating future changes. AI at Wharton fosters, coordinates, and promotes AI activities across the University of Pennsylvania. Our research is dually focused on designing and implementing algorithms to improve business processes and human behavior to transform and innovate business enterprises.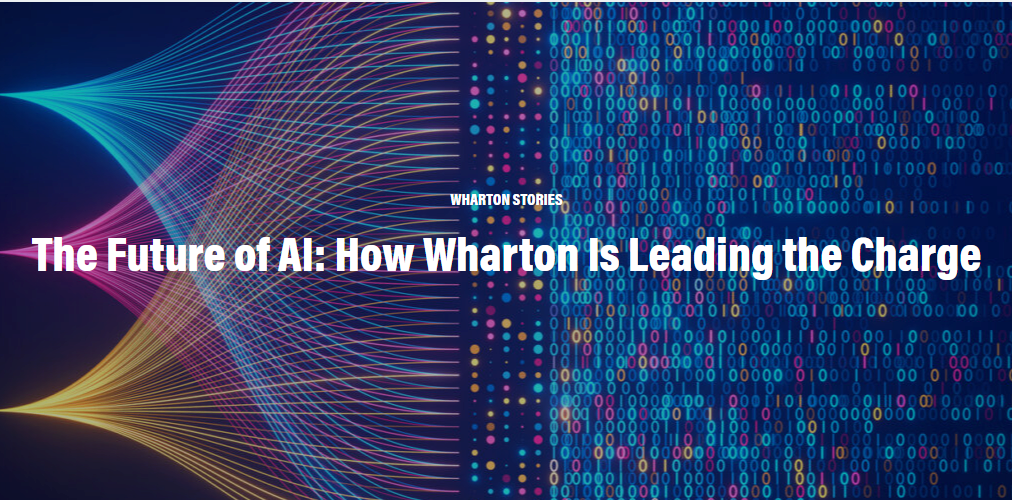 The Future of AI: How Wharton is Leading the Charge
The Wharton School has long been considered a pioneer on the subject of artificial intelligence (AI), and the latest efforts show how the institution is leading the way by exploring how the utilization of AI tools can solve business problems.  Read more >>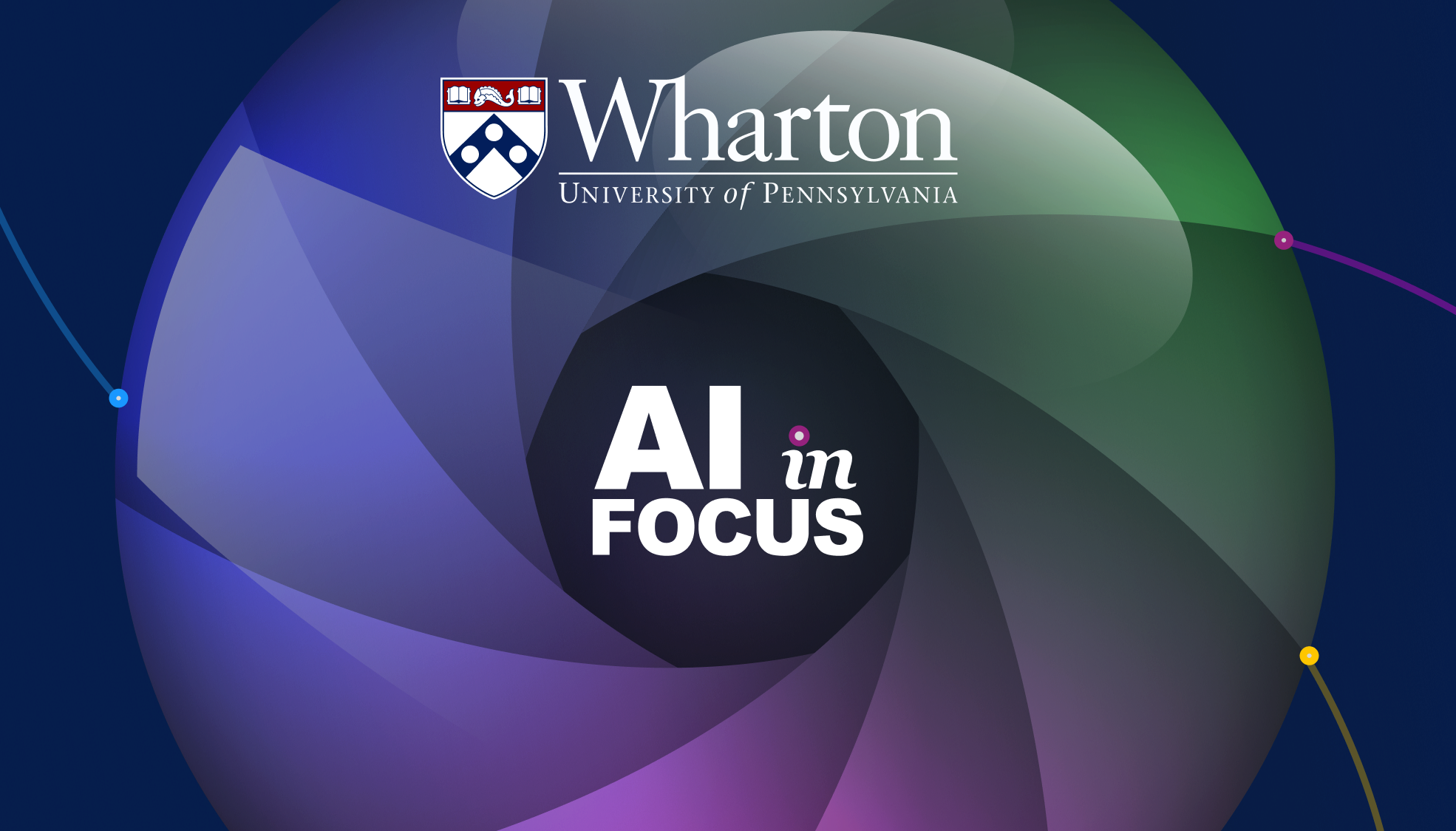 AI Is Here. What's Going to Change?
The artificial intelligence revolution is officially upon us. Hear from host Eric Bradlow, vice dean of Analytics at Wharton, as he meets with Wharton faculty experts across a wide range of business domains — from health care and neuroscience to sports and the auto industry — to learn how AI will impact these fields moving forward, and what we can do to stay ahead of the curve.
Wharton Business & Generative AI Workshop
On September 8,  AI at Wharton faculty, plus researchers, industry professionals, and academics joined together for an engaging workshop that explored the transformative role of generative AI on business models, industries, and global economies.
If you missed out on the workshop or want to revisit a particular session, recordings are available on our recap page.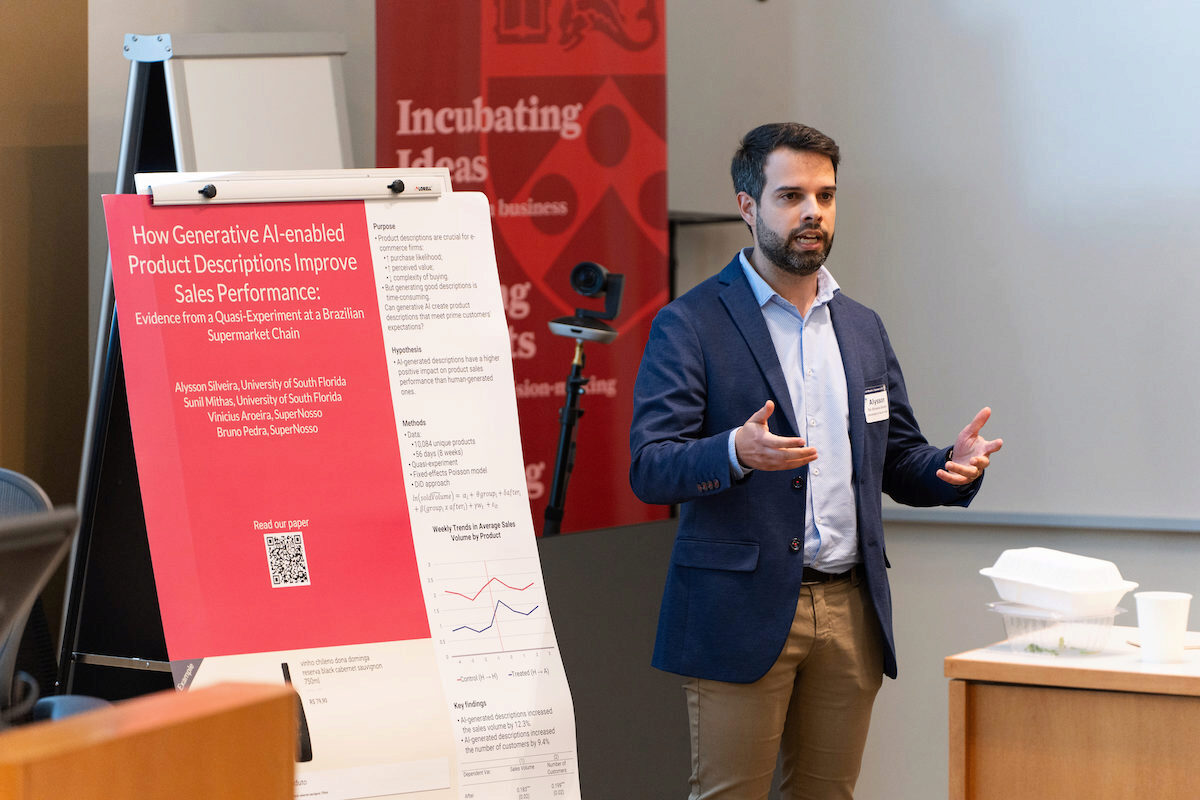 Featured AI Online Course for Professionals
Artificial Intelligence for Business is an online program for learners seeking the competitive edge in emerging business technology. Technology-oriented professionals, online marketers, statisticians, automation innovators, and data professionals will benefit from this 4-week certificate.