Breaking down the "why" behind Wharton faculty research and what it means to you.
Rise of AI: Are Robots Taking Our Jobs? | Lynn Wu
The robots are coming, whether employees are ready or not. Wharton's Lynn Wu explains why the next workplace revolution requires firms to rethink everything, especially the traditional career ladder.
Rise of AI: How Do We Coexist With Algorithms? | Kartik Hosanagar
After decades of slow development, the growth of artificial intelligence is now in hyperdrive. Wharton's Kartik Hosanagar explains how AI is changing human history, whether we're ready or not.
Rise of AI: How Is AI Shaping Human Identity? | Stefano Puntoni
Wharton's Stefano Puntoni believes new technologies like generative AI can play a complementary role in human lives — as soon as we overcome our fear of it. His research explores the psychology behind that fear and its roots in human identity.
Rise of AI: Is Your Company Prepared for Generative AI? | Rahul Kapoor
There's no need for business leaders to panic about the arrival of technology like generative AI. Wharton's Rahul Kapoor explains why now is the time to develop new frameworks to manage the changes ahead.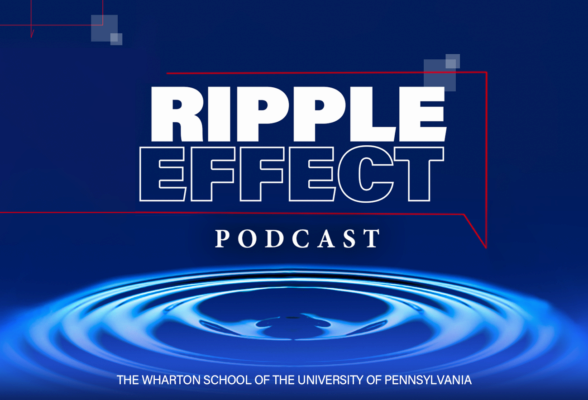 Every day, business scholars answer pressing questions in their research — but what do their insights mean for you? In this podcast, Wharton faculty dive into what inspired their studies and how their findings resonate with the world today. Learn how research insights translate into knowledge you can use, with host Dan Loney.