AI and Analytics for Business
Spotlight
Student
Anish Bikmal, W'23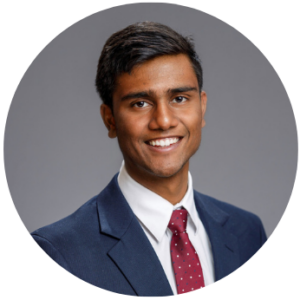 Program: Jerome Fisher Program in Management & Technology, studying computer science, management, and entrepreneurship
AIAB Involvement: Wharton Analytics Fellows; Fall 2019 Analytics Accelerator
What were your top takeaways from working on a AIAB project?
I really valued being able to work with a diverse team with varying skills and skill levels. Additionally, I thought it was amazing that I could work with real data from established companies at such an early stage in my career. It really shed some light on how real-world data looks.
Why is working on current datasets and actual business questions important to your educational analytics experience at Penn?
In the classroom setting, data is typically unrealistic and used to teach a concept or prove a point. Being able to work on current datasets and actual business questions has taught me how to apply these concepts in unfamiliar settings. The experience has been an invaluable supplement to my coursework at Penn.
How has your experience with AIAB shaped your career goals?
Coming out of high school, I had no idea what career I wanted to pursue. Penn was perfect for someone like me as it has great academic programs in every field of study. Due to AIAB, I will definitely seek out more analytics and data science roles in the future.
If you could be a statistical model, which one would it be and why?
I would be logistic regression because when I do something, I'm either completely invested in it or I don't do it. This is similar to a logistic regression that classifies input in a binary way such as pass/fail or win/lose.
Alumnus
Anirudh Bikmal, C'20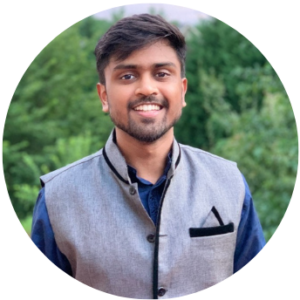 Current Position: Data Scientist at Facebook
AIAB Involvement: Fall 2018 Analytics Accelerator, a WAF project, and a Datathon
What drew you to Penn?
Strong research/academic opportunities (I was able to explore my interdisciplinary interest in biology and data science) coupled with a vibrant performing arts scene that I was very interested in!
What was your top takeaway from working on AIAB projects?
Simple analyses that guide tangible action for the company/product are way more important than developing complicated models that may be hard to interpret.
How has your experience with AIAB prepared you for your current career path?
It helped me to apply a lot of what I was learning in school to real problems. School assignments are often highly structured and provide "clean data" and don't always catch the nuances and other problems that may show up when dealing with real data. I'm definitely still utilizing a lot of the same frameworks to approaching problems that I learned during my time in AIAB! In addition, it was invaluable to meet MBAs and grad students who were also interested in data science for advice, community, and mentorship.
What advice would you give someone interested in starting a career in data analytics?
Don't be afraid to work on your own independent projects – It's a great way to learn and showcase your skills! There are many great websites that provide data resources like OpenDataPhilly.
If you could be a statistical model, which one would it be and why?
Probably density-based spatial clustering of applications with noise (DBSCAN) since when applied to a relevant data set the visualizations look super cool!