AI and Analytics for Business
Updates
Lessons Learned from Pivoting in the Face of the Pandemic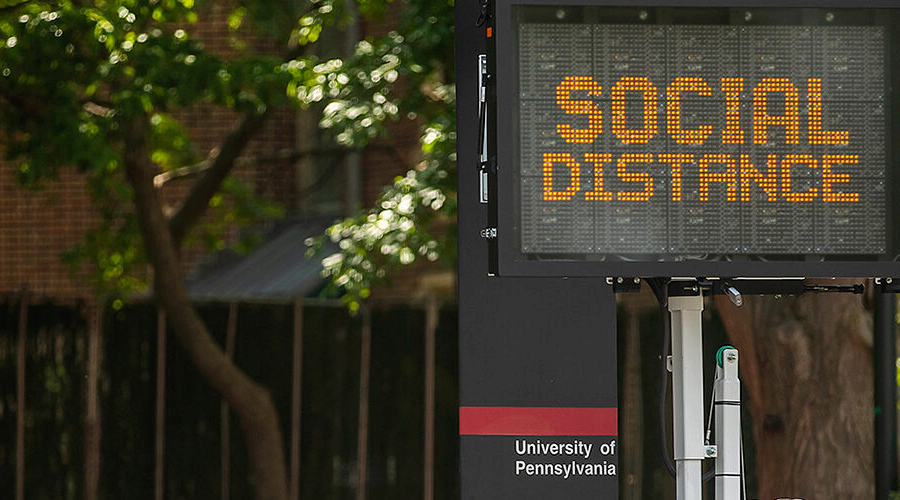 Like every college and university in the world, the Wharton School moved to online instruction in the immediate response to the coronavirus outbreak in March. To pull off this herculean feat, dozens of staff members worked from their homes to move 625 courses taught by 250 professors in a matter of days. The academic experience is at the heart of the School but that's not the only element that was affected by the social distancing mandates.
Conferences, annual campus events, student clubs, and competitions were reimagined and redesigned from the ground up — on limited time and with brand new constraints. In many cases, new insights have emerged that may persist well into the future.
A VIRTUAL DATATHON
The AI and Analytics for Business (AIAB) Datathon, sponsored by Baring Private Equity Asia, pivoted to a five-day event hosted on BlueJeans. The structure was the same as prior datathons: 15 teams of Penn and Wharton undergraduates and Wharton MBA students analyzed two years of financial data and presented revenue-enhancing solutions to a panel of AI and Analytics for Business leaders. The competition was a success and more teams registered for the virtual event than prior in-person datathons.
"This is by far the largest Datathon we've done. The thing that struck me just from a logistical standpoint was how everybody was able to log in at the same time and how we had literally no technical issues. It was probably more flawless than the in-person one we did with Electronic Arts and you would have never known that these [students] were working in this virtual environment and in different circumstances." said Matt Gray, Senior Associate Director of Operations for AIAB.