AI and Analytics for Business
Updates
Barnes Continues Partnership with Wharton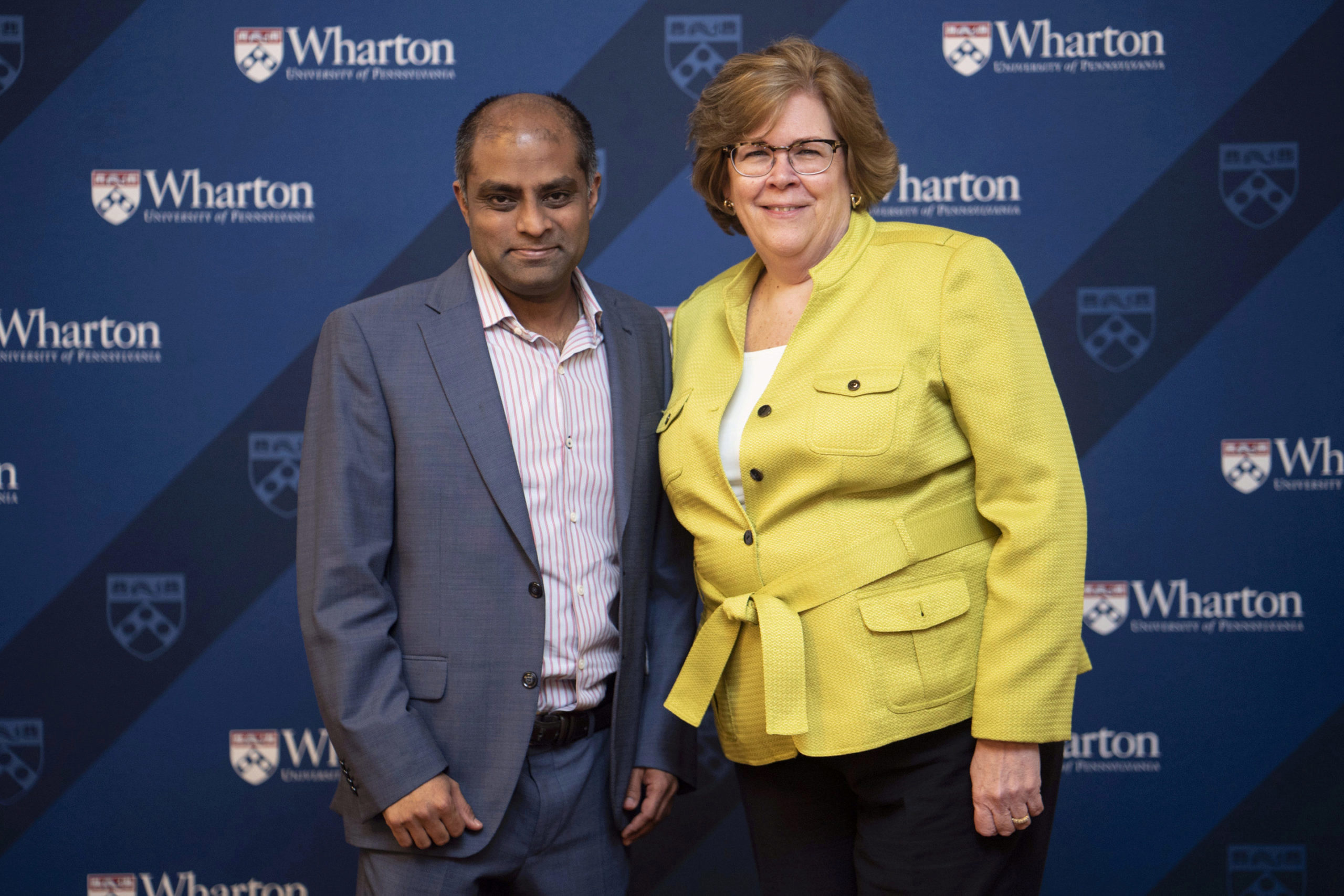 AI and Analytics for Business (AIAB) is pleased to announce that the Barnes Foundation has signed on for another data analytics project with The Wharton School. This fall they will partner with the Wharton Analytics Fellows (WAF) to gain deeper insights into the relationship between visitorship and geographic distribution.
The Barnes is no stranger to the Wharton analytics family. In Fall 2018, the Barnes participated in AIAB's Analytics Accelerator Challenge, an experiential learning opportunity for Wharton and Penn students who use real-world datasets to create implementable solutions for companies' most pressing marketing and analytics problems. Working with faculty advisor Raghu Iyengar, Miers-Busch, W'1885 Professor, Professor of Marketing, and Faculty Director of AIAB, the Barnes student team developed demand-forecasting models to capture variation in changes in visitation for members and non-members, special exhibitions, seasonality, and discounts.
"We are thrilled to continue our partnership with AI and Analytics for Business," says Will Cary, Senior Director for Annual and Corporate Giving at the Barnes Foundation. "The work completed last year by the student team through Wharton's Analytics Accelerator Challenge provided valuable data and resources for our discussions around pricing, membership, and forecasting. We're looking forward to expanding upon this mutually beneficial relationship through our work with Wharton Analytics Fellows this fall and celebrating the incredible resource and wealth of knowledge we've seen in all aspects of The Wharton School."
The WAF leadership team of Aidan Saavedra Buckley, WG'20, Val Avdeenko, WG'20, and Laura Yu, WG'20, will be selecting the Fellows team to lead the project during the fall semester.
"The Barnes Foundation has been a great partner to the Wharton Analytics Fellows," says Buckley. "Students not only get the opportunity to do interesting analytical work but also have a chance to contribute to one of the premier cultural institutions of Philadelphia. This combination of learning and impact was a highlight for the student team last year, and we are excited to continue our collaboration with Barnes in the fall semester."
From September through November, the WAF team will conduct an in-depth analysis of the Barnes' dataset to gain better insight into how factors like discounts, marketing campaigns, and seasonality attract visitors from outside the Philadelphia area. By the end of the project, the Fellows will provide a statistical model for the Barnes to implement into their existing data infrastructure.
This project accompanies two annual AIAB events this fall. Returning for the third year in a row is the Analytics Accelerator Challenge on Nov. 8. AIAB will also welcome companies back to campus for the Wharton Business Analytics Career Expo on Oct. 25. Stay tuned for more information on these upcoming events.