AI and Analytics for Business
Updates
Earn Digital Credentials for Your Work with AI and Analytics for Business
As part of the AI and Analytics for Business Experiential Learning Pathway, we are pleased to offer eligible participants a verified recognition of achievement for use on resumes, LinkedIn, and other digital spaces.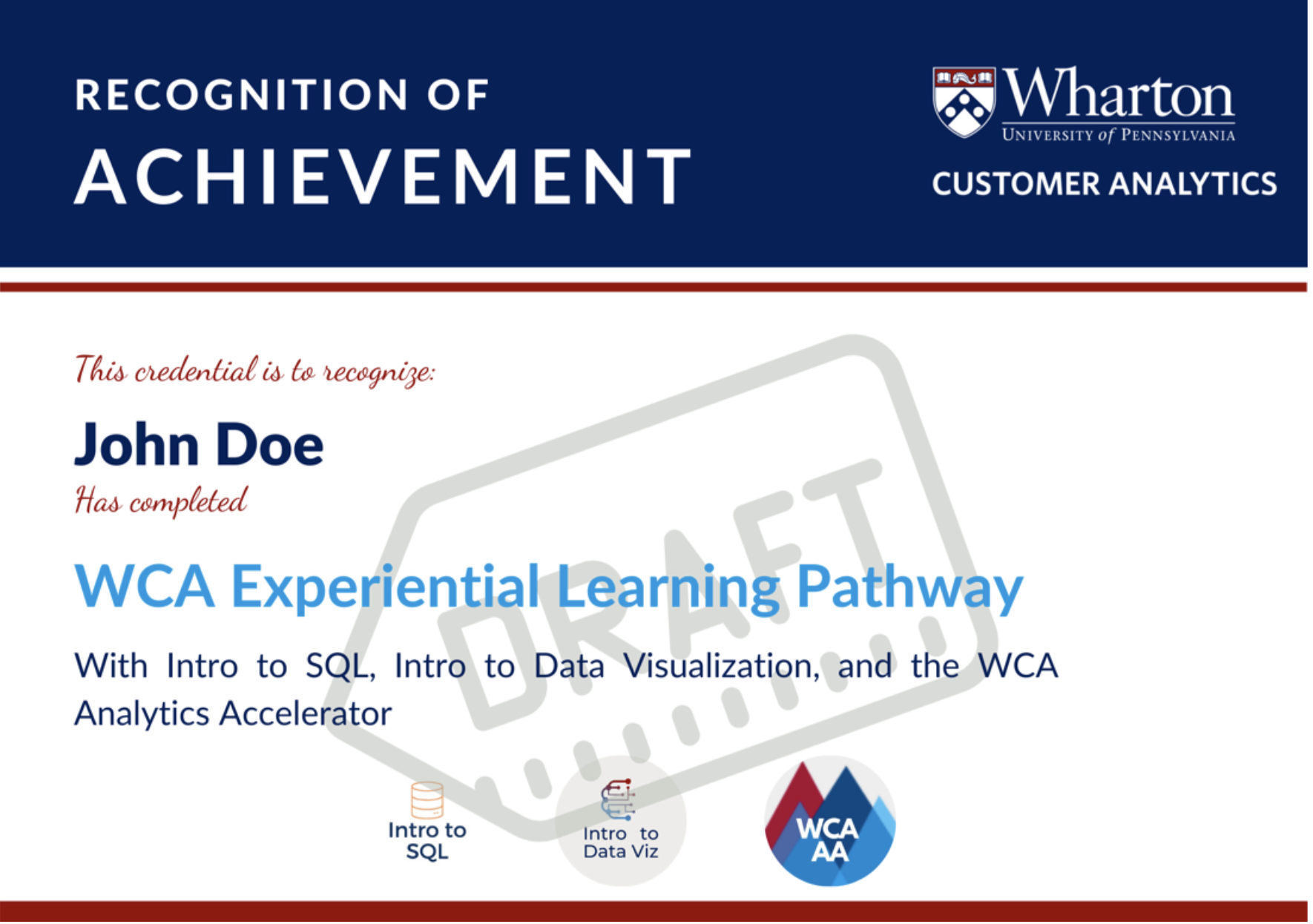 Anyone who satisfies all requirements for at least one of the following paths is eligible to receive a digital credential.
Analytics Accelerator:
Participate in the Analytics Accelerator
Receive a rating of 3 out of 5 or greater at the end of the Analytics Accelerator
Datathon
Participate in the Datathon
Complete the Datathon
Online Module
Enroll in at least one online module (SQL, Python, Data Viz, or R)
Complete the final project
"By attending the AIAB SQL lesson and competing in the AIAB Datathon, I learned the necessary skills to generate business insights from big data, and applied it to real-world scenarios. These skills proved useful during my summer internship at a big-tech firm, where the ability to handle large datasets and communicate with data is critical to success."
Torry Zhuang – MBA candidate, class of 2022
Tag us on Twitter @WhartonCA or LinkedIn with your credential and we will share your achievements! If you have already satisfied these requirements and would like to receive a credential retroactively, or if you have any questions regarding the credential, please contact Nicole Wang-Trexler at nicolewt@wharton.upenn.edu.