AI and Analytics for Business
Updates
Announcing AIABs First Partnership with Law Firm, Reed Smith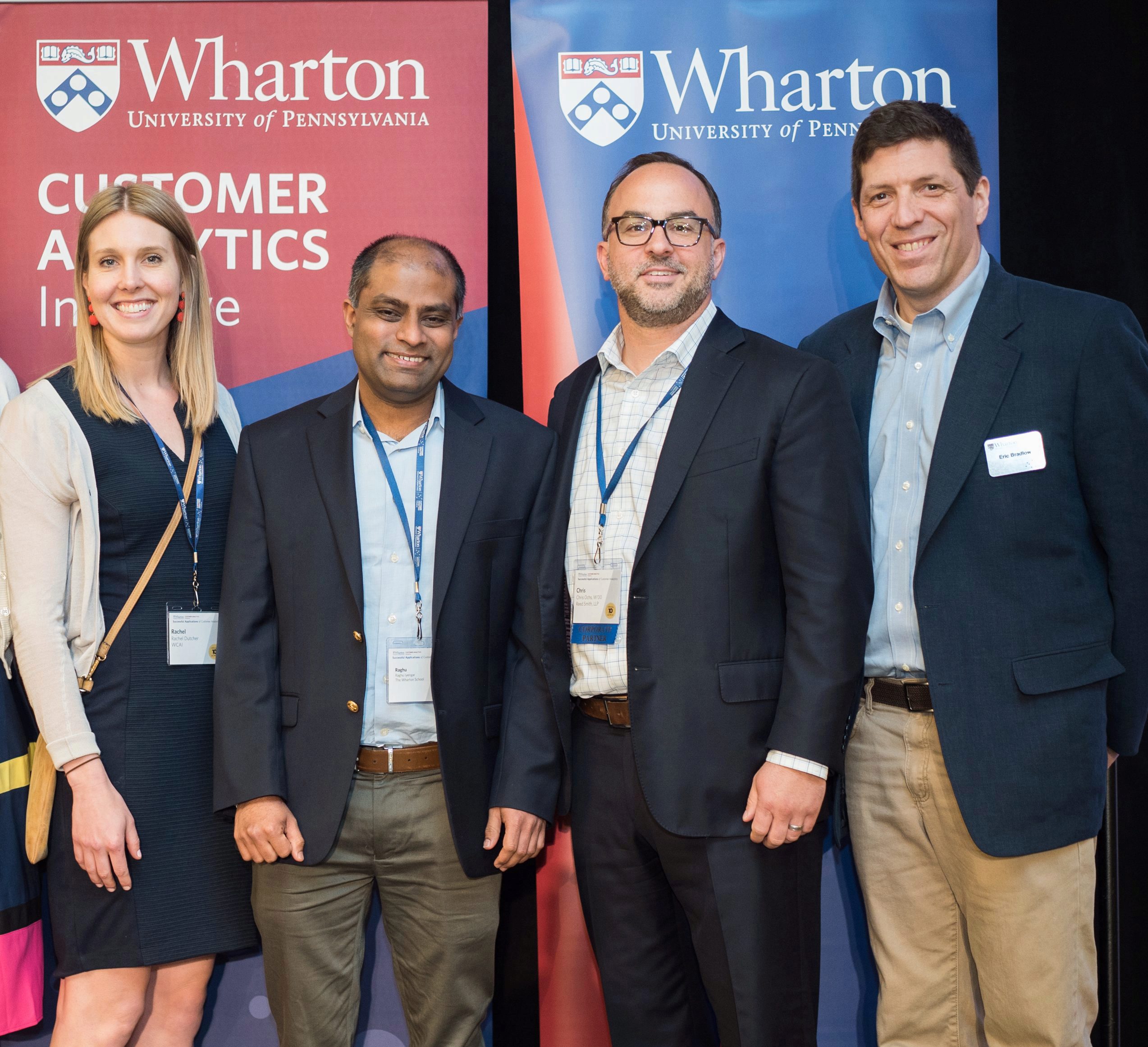 Philadelphia, PA — AI and Analytics for Business (AIAB), a part of the Wharton School of the University of Pennsylvania, announced a partnership with the international law firm, Reed Smith LLP. The partnership hopes to bring forth innovative and sophisticated methods that will help solve critical business challenges while allowing AIAB and the Wharton School to incorporate new datasets into student programming.
The partnership was spurred on by a new trend among large law firms incorporating data science and Reed Smith's strong culture of innovation. The firm's Senior Director of Legal Operations and Wharton Alum (W'00), Chris Ochs saw the opportunity and took it, saying, "As an alum, it is particularly exciting for me to come back to work with the AIAB team.  My experience at Wharton helped guide me through various stages of my career, from consulting, to practicing law, to the business of law.  When I found myself looking for a way to get ahead of what comes next in the legal industry, Wharton was a logical place for me to start."
The collaboration between AIAB and Reed Smith is a particularly strong fit as the firm already boasts a data-focused approach to legal services. The firm has several data analytics efforts and practices built into various firmwide initiatives. Namely, the recent formation of a new subsidiary called, Gravity Stack, which provides technology solutions and data management for legal clients; the launch of a new legal and business services hub in the UK, which, combined with the firm's existing services hub in the U.S., constitutes Reed Smith Global Solutions; and the start of the Legal Technology Summer Associate Program, a new summer program that combines the traditional summer legal experience with a technology focus.
This is the first time that AIAB, a historically customer-centric research center, has partnered with a law firm giving the center a brand-new opportunity to fuel its popular student programs with a new kind of dataset. This partnership will provide Penn students with an experiential learning opportunity to apply classroom knowledge to a real-world dataset through AIAB's programs and competitions like the Data Hackathons and the Analytics Accelerator.
About Reed Smith
Reed Smith is a dynamic international law firm, dedicated to helping clients move their businesses forward. Its long-standing relationships, international outlook and collaborative structure make it a go-to partner for speedy resolution of complex disputes, transactions, and regulatory matters. For further information, please visit reedsmith.com.
About AI and Analytics for Business
AI and Analytics for Business (AIAB) is the world's preeminent academic research center focusing on the development and application of customer analytics methods. Through its innovative Research Opportunity program and R&D "crowdsourcing" approach, AIAB enables academic researchers from around the world to help companies understand how to better monetize the individual-level data they collect about customers through the development and application of new predictive models. AIAB marries its work with companies and researchers around the world with a range of co-curricular student programs that foster talent development and recruitment.
About the Wharton School
Founded in 1881 as the first collegiate business school, the Wharton School of the University of Pennsylvania is recognized globally for intellectual leadership and ongoing innovation across every major discipline of business education. With a broad global community and one of the most published business school faculties, Wharton creates economic and social value around the world. The School has 5,000 undergraduate, MBA, executive MBA, and doctoral students; more than 9,000 participants in executive education programs annually and a powerful alumni network of 96,000 graduates.