Human-AI Collaboration: Can AI create *great* art?
Can AI write great short stories or truly memorable song lyrics? What will be the role for humans as AI becomes more intelligent?
I have been interested in Human-AI collaboration for some time and have recently been interested in AI-human collaboration around creative tasks like storytelling and this question came up.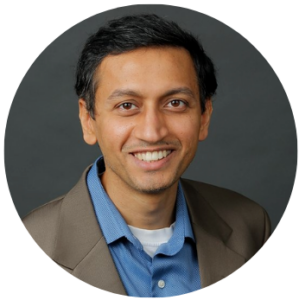 Kartik Hosanagar
Faculty Co-Lead, AI for Business
Click here to learn more of Kartik's thoughts and read the article in its entirety.
About Wharton AI for Business
Wharton AI for Business (AIB) is bound to redefine every industry vertical. Innovative methods for data collection, content creation, and large-scale automation are opening new opportunities for business along with unseen implications for companies, consumers, and society. Through research and experiential learning engagements, we work with companies to transform business thinking, translate research findings into actionable insights and implementable solutions, and teach students AI. AIB is part of Analytics at Wharton, which unites the School's trail-blazing teaching, research, and industry engagement initiatives that use data to improve decision-making and generate actionable business insights. For more information, visit https://ai.wharton.upenn.edu/.